CALL OR TEXT (888) 483-8756
Welcome to The Velocity Group
The Velocity Group was founded in July of 2019 by owner and President Jonathan Turner with the idea that companies of all shapes and sizes still need guidance when it comes to making sound decisions. Over the past 20 years as a Sales Professional, Sales Manager, Director of Operations and Vice President Jonathan has seen first hand the cost of making poor choices when it comes to daily operations.
The Velocity Group was created and founded on the principle that in todays world, that speed is the one of the most important factors in business. This is why our slogan is "WHERE SPEED MEETS EFFICIENCY". We do not want to compromise efficiency and accuracy just to be first, we want them to go hand in hand. The Velocity Group is your one stop shop for all of your business needs as we have aligned with some of the best companies in the United States to help you and your company. CALL US OR TEXT US TODAY AT 888-483-8756 and see how we are helping companies just like yours.
HOW VELOCITY CAN HELP YOU AND YOUR COMPANY?
You Might See an Empty Warehouse, We see Endless Possibilities
The Velocity Group can help from everything to the buying and selling of your equipment to the training of your sales team.
The Velocity Group helps manufacturers across the world with the buying and selling of equipment. We do not specialize in one area and can help any manufacturer big or small with their machinery needs.
Examples of the types of machines
Vertical & Horizontal Machining Centers
Vertical and Horizontal Boring Mills
Turning Centers
EDM Machines
Presses
The Velocity Group has extensive background working with small and large companies on their marketing needs specifically in the manufacturing industry.
Examples of the Marketing Services We provide
Simple Website Design
Social Media Account and Page Set Up
Custom Marketing Material
Video and Audio Creation
Email Marketing
The Velocity Group has helped manufacturers solve every day problems ranging from production to people since our inception.
Examples of we we can consult your company
Full Consulting Services
Process Establishment
Sales Training
Sales Coaching
New Hire Interview and Staffing Solution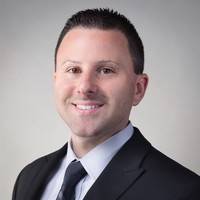 Jason Sciullo
Area Sales Manager

Training my sales team is a process that never seems to end. With my sales team growing I wanted my sales reps to be able to role play and came across The Velocity Group Daily Sales Rep Role Play program. I first signed up my new hires only and after a short time got all of my reps to sign up.
Having my reps call in every day to practice their sales process and preparing for the day has been invaluable to my team and reps. The work that Jonathan and his team are doing are unmatched in the sales industry. I highly recommend Jonathan and his team at The Velocity Group.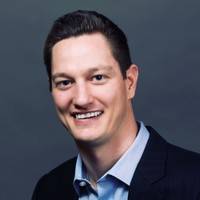 Jonathan Fowlds
Sales Professional

I understand that it can be intimidating to do a role-play, but Jonathan and his team make you feel very comfortable doing one. He is easy to speak with and never makes you feel like you are doing a bad job. It is strictly constructive in that he informs you of where your opportunities for improvement are. This allows you to know where your blind spots are and then you can quickly work on fixing those areas.
After you know where those areas need to be fixed, he will do another role-play with you to make sure you have fixed those areas for improvement.I definitely would recommend The Velocity Group services to anyone because more and more companies are doing role-plays during their interview process. If you are not able to do a great job with these role-plays then you will not get the position. This unfortunately will lead to a ton of wasted time with each interview going through the interview process.