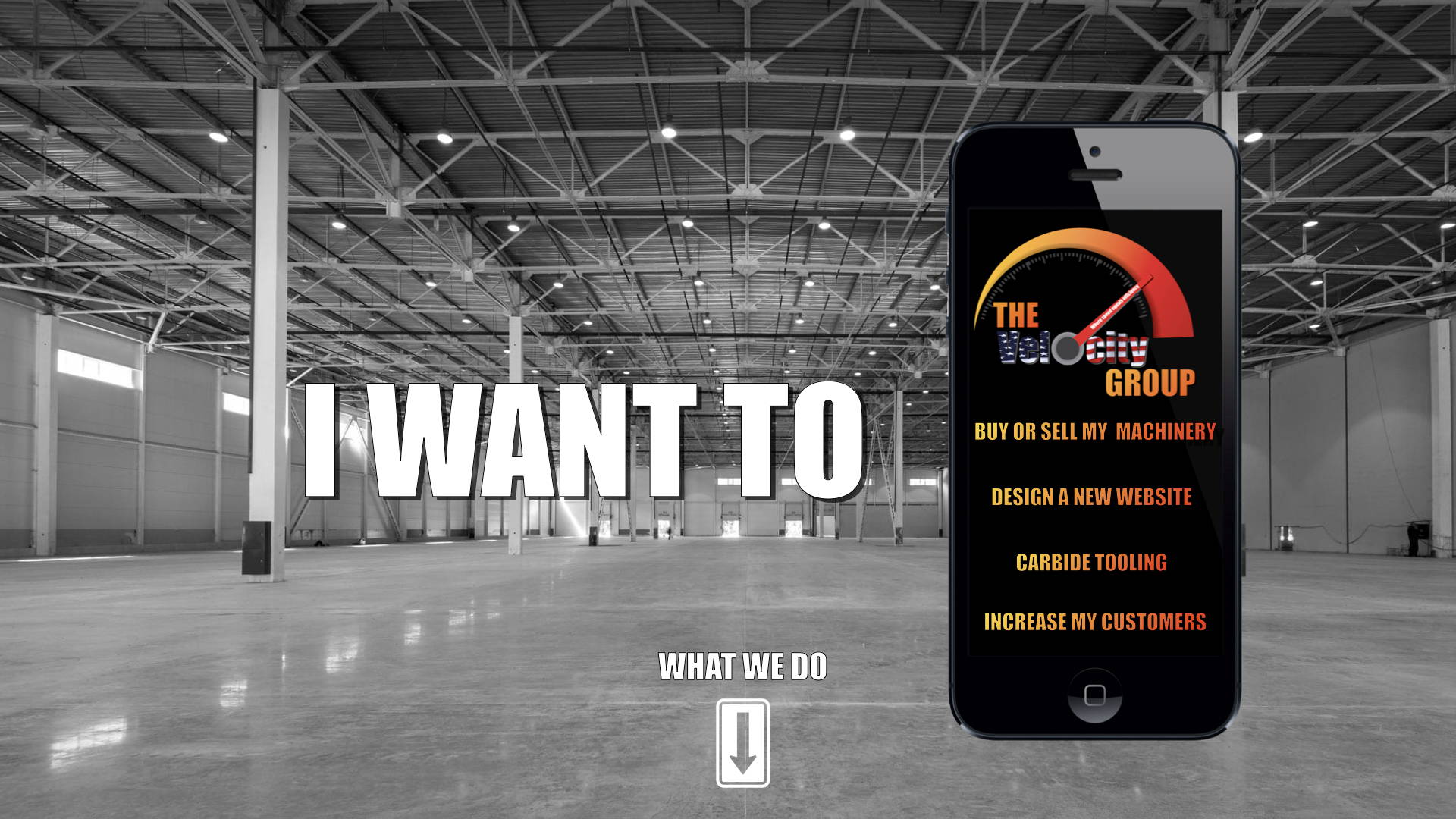 WE MAKE MANUFACTURING EASIER
HAVING A HARD TIME FINDING QUALITY USED EQUIPMENT?

NEED TO SELL YOUR USED EQUIPMENT?

LOOKING FOR A SIMPLE PROFESSIONAL WEBSITE FOR YOUR SHOP?

LOOKING FOR HIGH QUALITY CARBIDE TOOLING?

NEED MORE CUSTOMERS?





WHAT VELOCITY CAN DO FOR YOU
Click on any of the images below for more information
SHARP CARBIDE TOOLING (NOW AVAILABLE)
The Velocity Group is proud to be an AUTHORIZED RESELLER of The Sharp Cutter Grinding Co
Save 15% for the whole month of August by typing in sharp15 at checko
Sharp Cutter Grinding Co., LLC was established in 1984 as a Michigan based full service cutter grinding company and manufacture of new cutting tools. From their Fraser facilities they have serviced south-east Michigan customers with the attitude of the "needs" of the customer comes first. Striving to service customers to keep them successful with proper resharpening services, advanced new cutting tools and on time delivery.
Sharp Cutter Grinding Co., LLC has been committed to maintaining the finest machinery and technology in the industry. With multiple 4 and 7 axis Anca CNC grinding machines and adding Anca's newest 7 axis machine with linear rails allows Sharp to stay on top of technology advancements in the industry. Along with their new Tru-Tech CNC OD grinder can manufacture standard round tooling down to .030". With simulators, certified inspection equipment, and robotic additions to their equipment establishes Sharp as a leader in the cutting tool industry.