Selling your machine, not your average sale
Posted July 20, 2020
Written by Steven Shimshock
Just as buying a machine can be considered an investment in your company's future, so too can the sale of a machine be viewed in a similar light. So why not take a machine that was used for a previous project, but has been sitting collecting dust for the past six months, and sell it so you can reinvest that capital into your business? The selling process really comes down to three phases, deciding when to sell your machine, finding a buyer, and negotiation/removal.
Deciding when to sell a machine is very important for any business owner to know. This is almost all due to the fact that machines depreciate in value the more that they are used, and the older they get. Plus older machines cost more money to maintain, the repair costs alone can amount to huge sums of money. That is why we at The Velocity Group help our customers find that sweet spot, so that they get their money's worth out of their machines, but are also able to sell them before they are worth scrap. Once a company figures out which machine they want to sell the question arises, where do we go from here?
The easiest way to sell a machine is to have a dealer who specializes in used machinery do it for you. There are thousands of machinery dealers and brokers out there that specialize in doing just that. While there are surely people who believe in trying to sell their machines on their own using online resources, this usually takes a lot longer than necessary. And as we all know, time is money! That is why we at The Velocity Group are proud to be one of these machinery dealers that are proud to help our customers sell their machines. The best thing our customers can do on their end to help sell the machine, is to provide us with as much information as possible about the machine, as well as have good pictures of what is hopefully a clean machine. It's like when buying a car, no one wants a picture of the car they are looking at to show the car caked in mud! The same can be said for machines, the cleaner the machine in the photos, the better. Between our customers doing their part, and us doing our job, finding a buyer for most machines can be relatively easy, and we move onto the next phase of the process.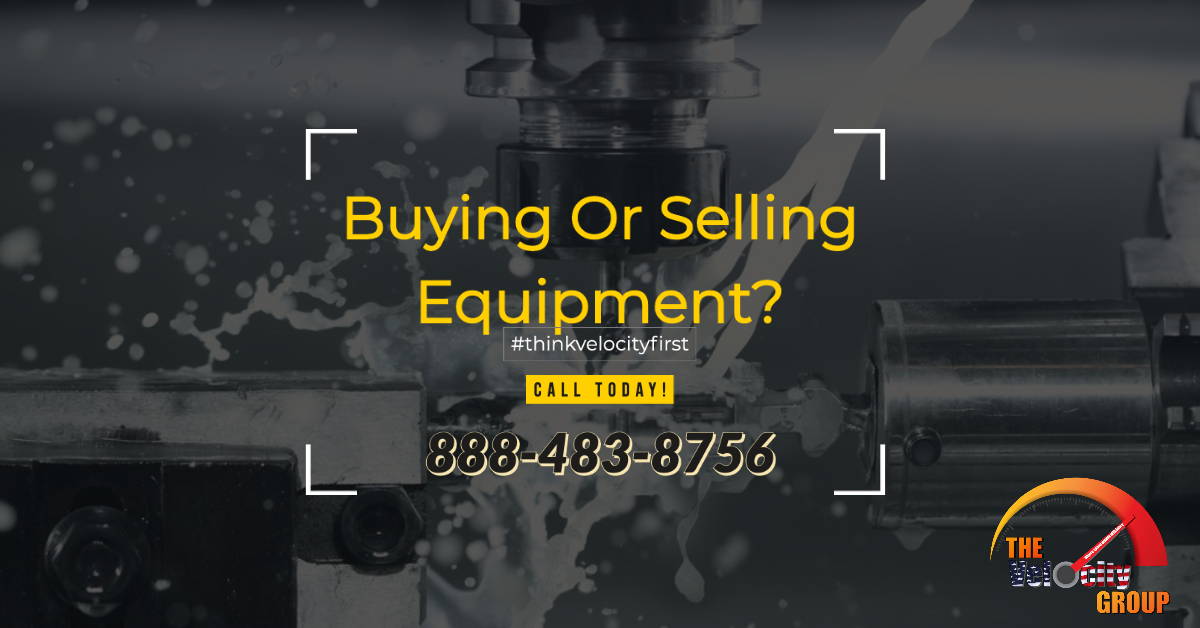 After we have found a buyer for our customer's machine, we move into the negotiation aspect of the process. This part of the process is usually pretty straightforward if everyone knows going into the deal what they want, and what the fair market value is for the machine. All this is stuff our customers don't have to deal with in the sense of haggling on price etc. We go into the negotiation knowing what our customer wants to get for the machine, and do our best to make sure they get that price. Once a price is agreed on, and the sale is finalized, we handle all the rigging and shipping, and scheduling, so neither side has to deal with the hassle of moving the machines, other than figuring out what day works best for them. The selling process is not done for us until the machine is on the new owner's floor ready to make them money, and the seller has cash in hand ready to invest into their next job. Overall this process can be very stressful and time consuming, so why not let someone else like The Velocity Group handle it for you?