❄ LIMITED TIME OFFER + FREE SHIPPING ANYWHERE IN THE UNITED STATES + $1,195.00 FOR LIMITED TIME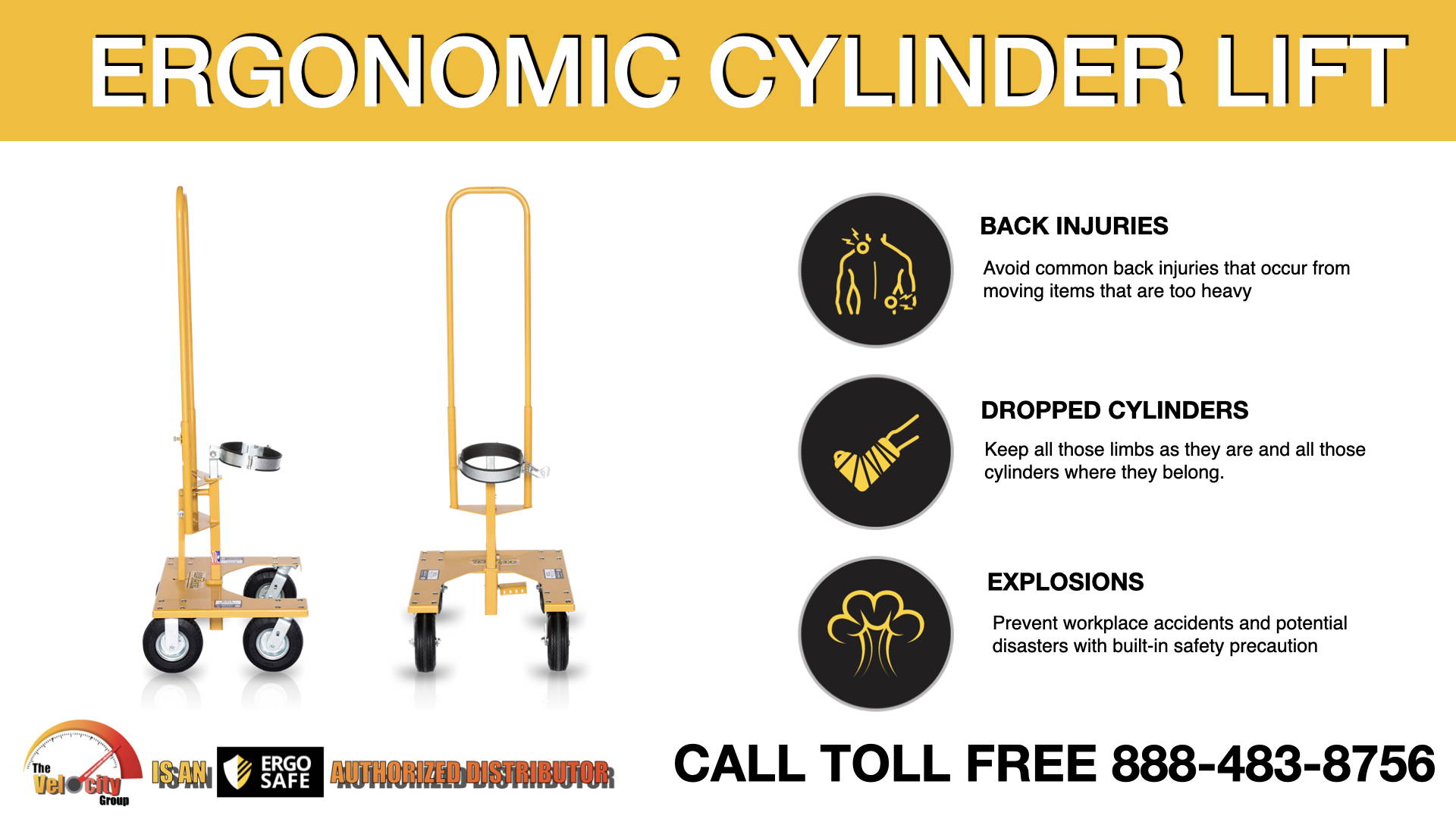 FREE SHIPPING + $100.00 OFF
Load, Unload, and Move Cylinders Quickly and Easily Without Destroying Your Back



No bending. No lifting. No messy hydraulics. No batteries and no electronics.It's portable, fast and easy to use. And it's Made in the USA.Made by a welder, for a welder.
The Velocity Group is an authorized distributor of the Ergonomic Gas Cylinder for the Midwest including Michigan, Ohio, Indiana, Illinois and Wisconsin.
CALL (888) 483-8756 to place your order Today
Why Did Ergo Safe Develop the ECL?
We built this because we own a welding business and move cylinders. Sure we're strong and capable, – we feel like Arnold Schwarzenegger in his prime but our bodies are probably more like Homer Simpson, and we can lift and roll cylinders as quick as an Indy 500 pit crew can change tires, but it didn't make it easier. Lifting, loading and unloading cylinders is tough, especially as we get older, or feel older by throwing out our backs lifting cylinders. Those things are heavy. We didn't like the strain it put on our backs and on our crew, so we looked around for solutions.
Hydraulics were too messy and maintenance heavy. The battery powered electronic ones looked good but the batteries wear out, plus they were so expensive. Dollies were fine for carting cylinders around the shop, but it didn't help lifting, loading and unloading them. There was nothing that fit what we wanted. It had to be portable, fast and easy to use. With tires that won't go flat.
We're engineers and welders by trade so we made one. The first one wasn't the greatest. Several versions later we nailed it.
We call it the ECL – Ergonomic Cylinder Lift. It uses our patented through body counterbalance technology. Check it out in action. See the video below and then scroll down to see how we came up with the name.

It easily lifts cylinders, articulates them vertical to horizontal and back, and is ergonomic. So we called it the Ergonomic Cylinder Lift (ECL). Pretty creative name right? Hey we're welders and engineers by trade, so we went with the creative name.
We used the ECL and our guys loved it. Companies we worked with, when they saw the ECL they wanted one. And that's how we started and grew. We are proud that welders use it not because they're forced to and it's OSHA required (it's not but it should be), but they use it by choice. That makes us happy, because that's why we made it. When we found out how many other types of business use cylinders we were even happier we were helping them too.
Buy it. You'll love it. We did.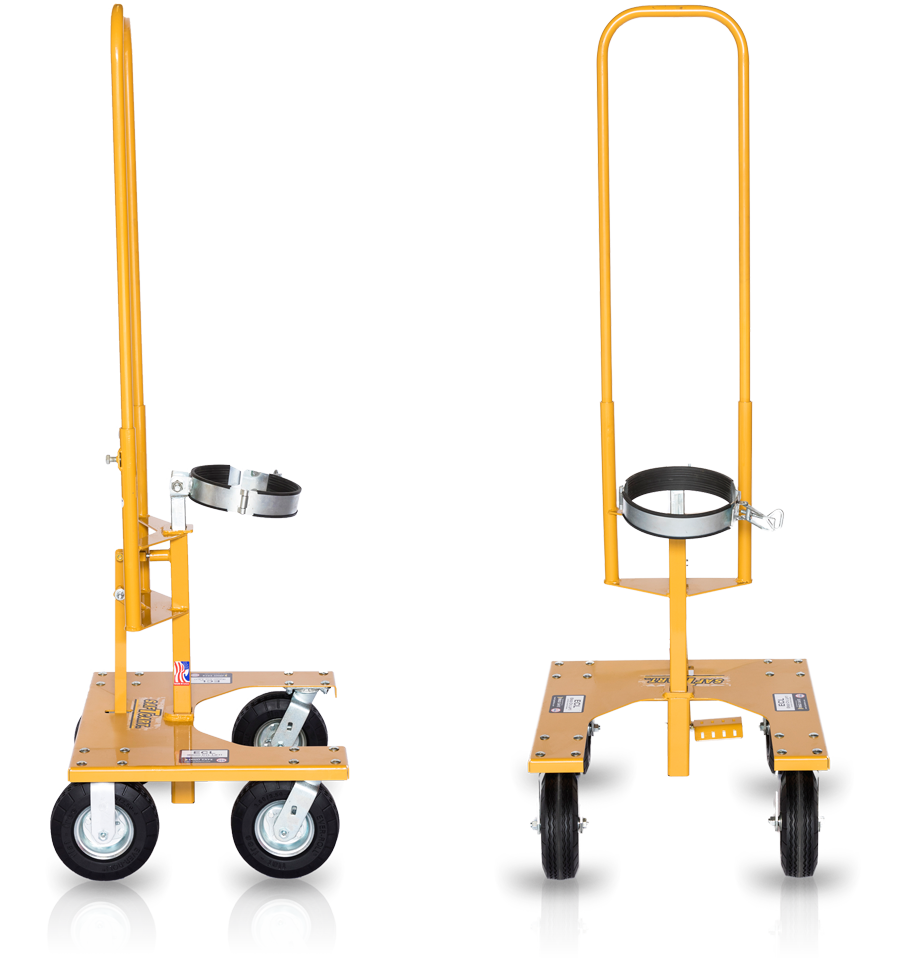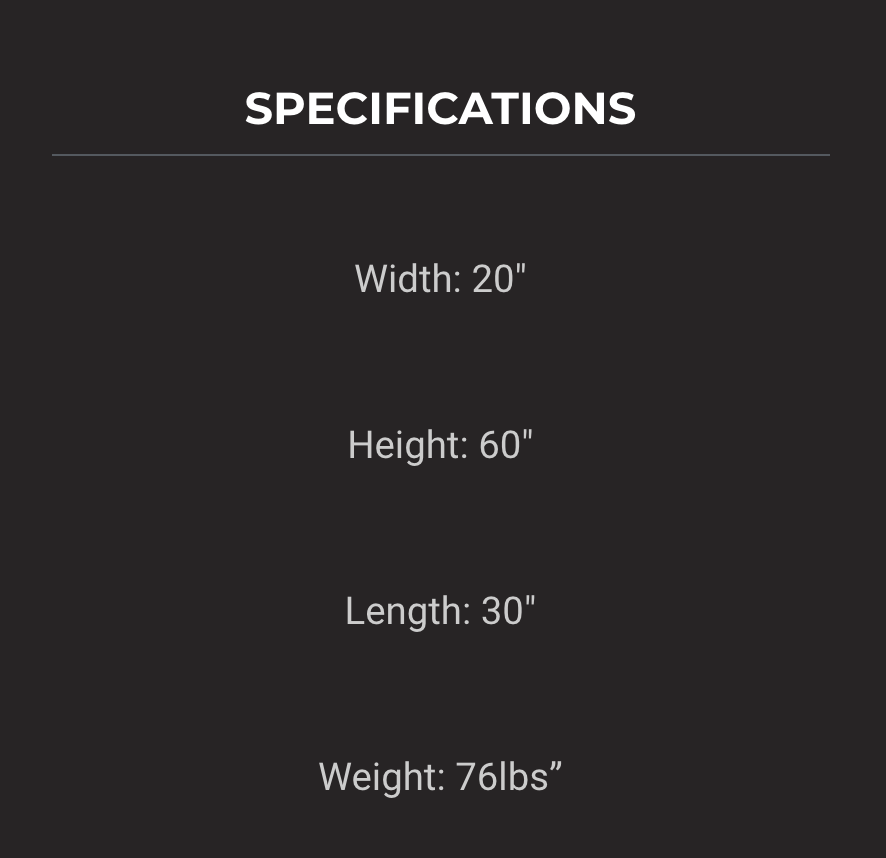 It's So Easy, Safe and Quick,
Anyone Can Use It - even a 70 pound, 12-year old kid