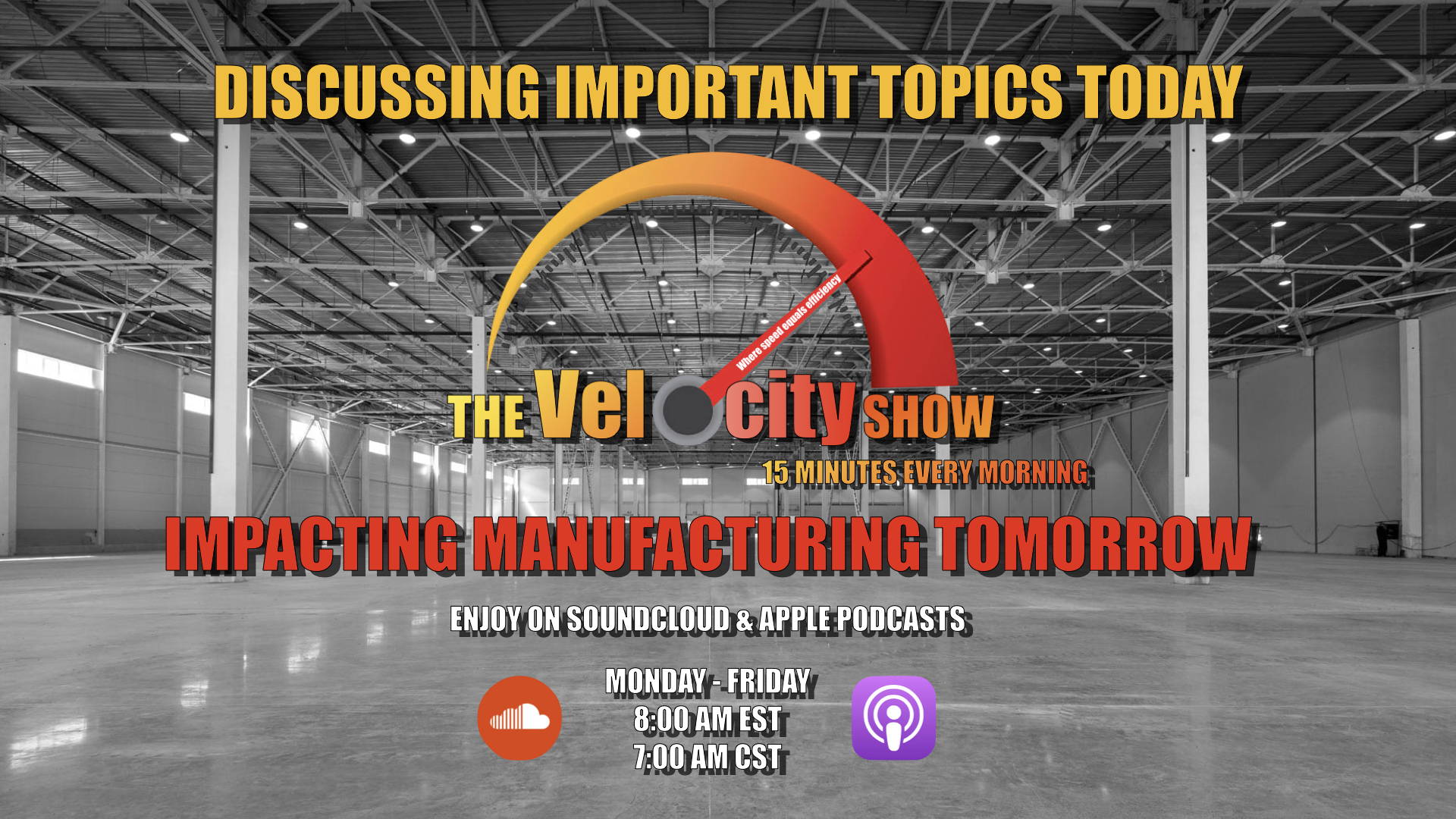 The Velocity show hosted by Jonathan Turner premiers Monday Through Friday at 8:00 AM on all major listening platforms. The show will cover and discuss current manufacturing news that will could have a direct or indirect impact manufacturers in the United States.
Join VELOCITY GROUP EMAILS
Enter your email to be the first to know about freebies and special offers.