CALL OR TEXT 888-483-8756
The mission of The Velocity Group is to not only provide the best products and services with superior customer service, but to give back to the manufacturing industry that we are so lucky to be a part of.
According to an article from Industry Week From March of 2019
"Why aren't there enough workers? The most common response to this question from companies, advocacy groups and the U.S. government is that there is a fundamental skills gap. Workers just don't have the skill set it takes to operate in today's high technology manufacturing workplace.Why don't workers have the right skills? Some would argue that if the field paid more, it would have attracted workers who have the necessary training. If workers -- either those graduating high school, college or others looking to get into different careers -- were paid a good wage there would be plenty of available talent.
The Velocity Group promises to pay it forward by investing in future operators by creating a scholarship investing $100 from every machine we sell.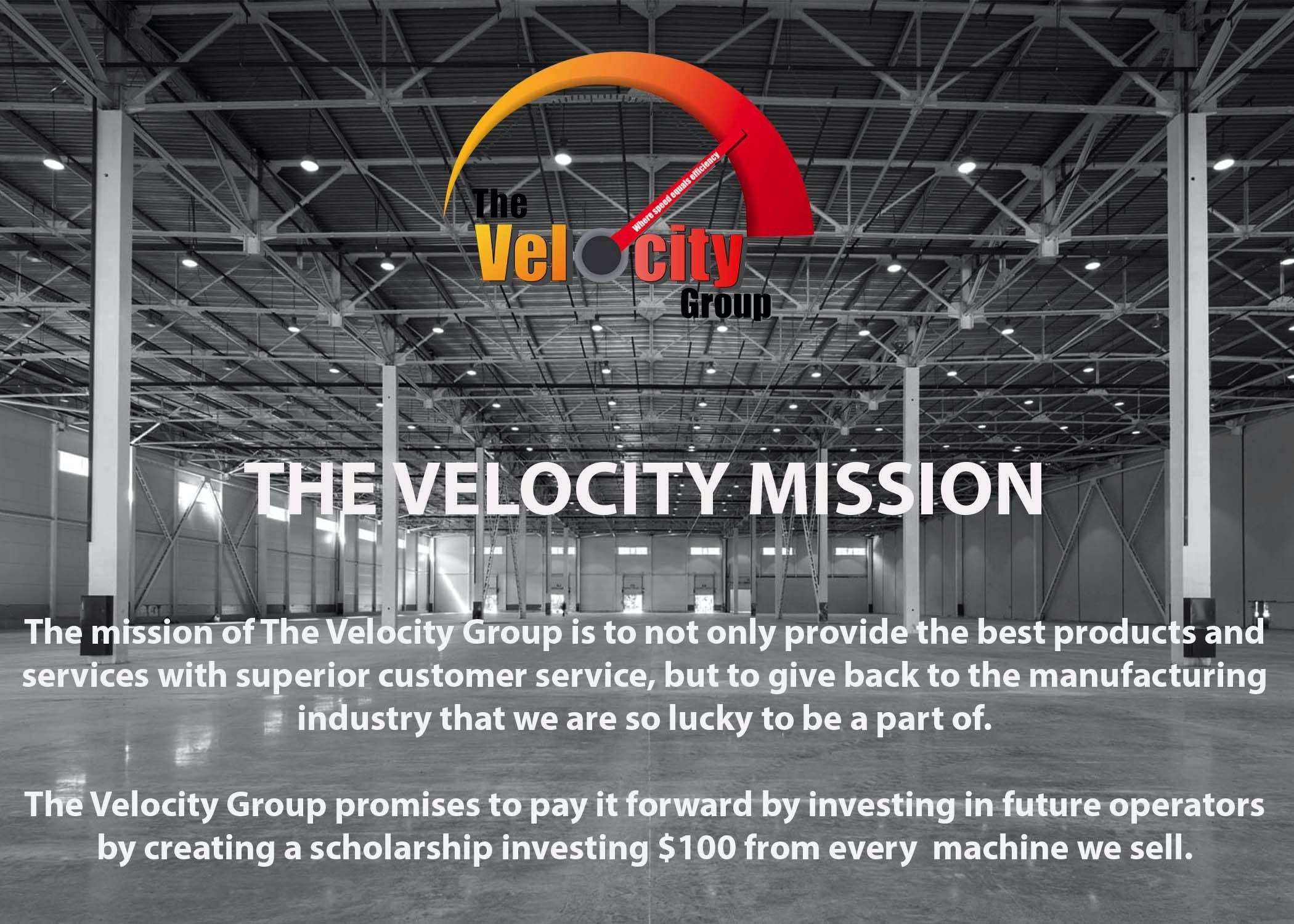 The "Pay It Forward Scholarship" was created for Graduating Seniors with aspirations of a career in the operation of industrial equipment.
The Qualifications
*Fill out the application by April 30, 2020 for 2020 Graduating Class
*Write an essay of 1000 words or more on why the applicant wishes to receive this scholarship.