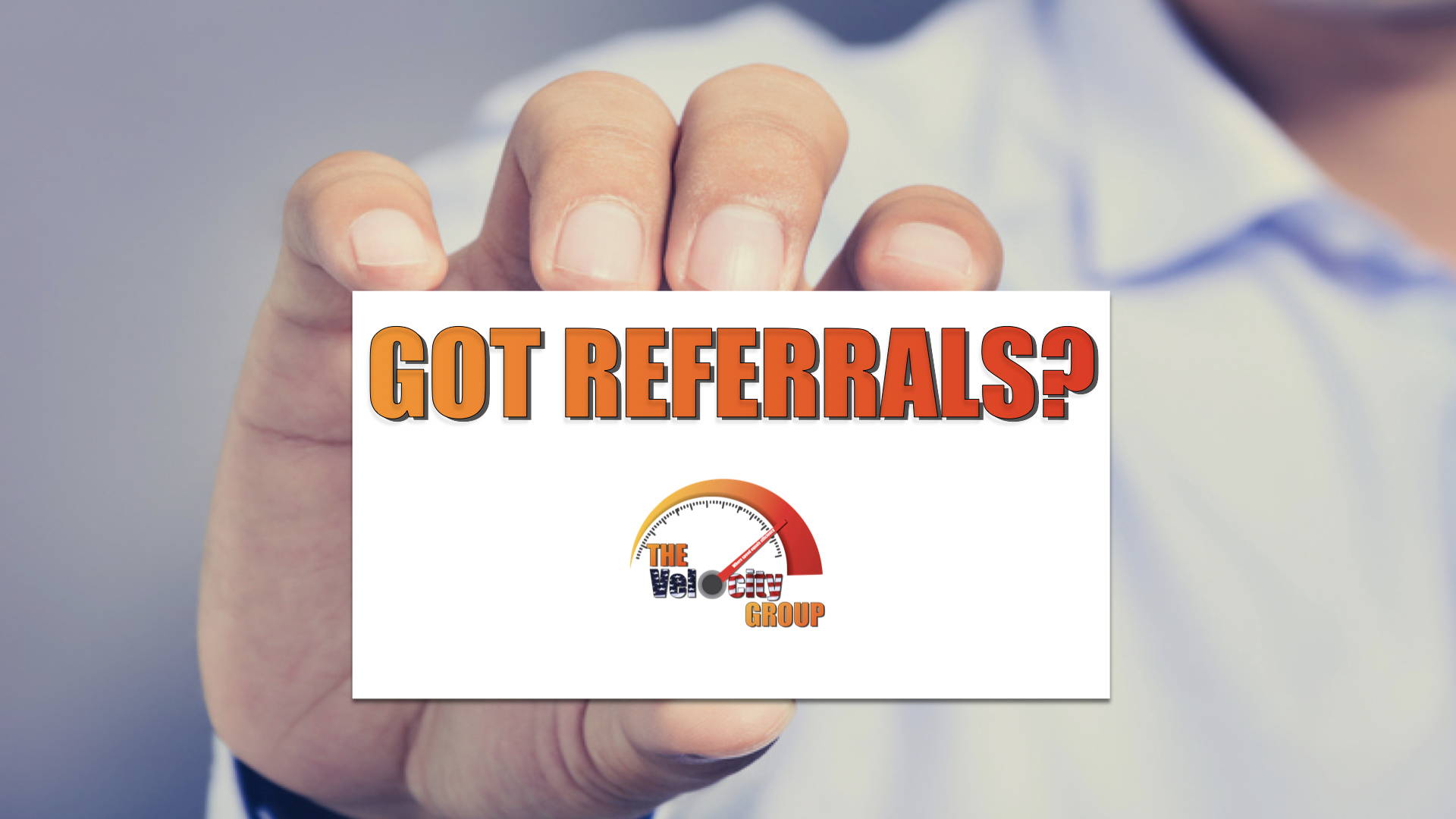 The Velocity Group understands that not all companies are in need of our current products and services. However, one of the best ways you can help The Velocity Group grow is by referring us other companies you know that might be in the market or could use our services now or in the future.
Here is how it works

Simply fill out the form below and we will reach out on your behalf to help your referral. We pay finders fees and referral compensation so if you would like to receive compensation please let us know.