CALL OR TEXT 888-483-8756
The Velocity Group is always looking to add machinery to our inventory. Our customers are looking for the best used machinery available on the market today.
If you and your company are looking to sell your equipment Velocity is always looking for late model (2009-2019) CNC Industrial Machines and equipment for our customers. The machines below are specific machines we are currently in need of for our customers.
CALL OR TEXT (888) 483-8756 TO SELL YOUR MACHINE
Did you know we pay companies and individuals for referring us companies and machinery? That's right; we pay a finders fee to companies to help us buy and sell equipment. All you have to do is fill out the form and we will do all of the work.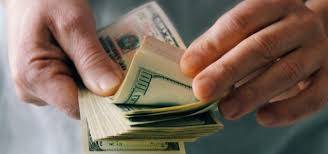 Hydromat V8 Trunion
Matsuura MX-520
Matsuura Mam 72-63V 2008 or newer
Engine Lathe 14 x 40
Hurco VMX 42 2010 or newer
Hurco VMX 30 2010 or newer
Haas EC-1600 2008 or newer
5 x 10 Granite Surface Plates
Late 90's Horizontal Machining Center
Haas Mini Mill 2014 or newer